Call directly: 010 - 4201897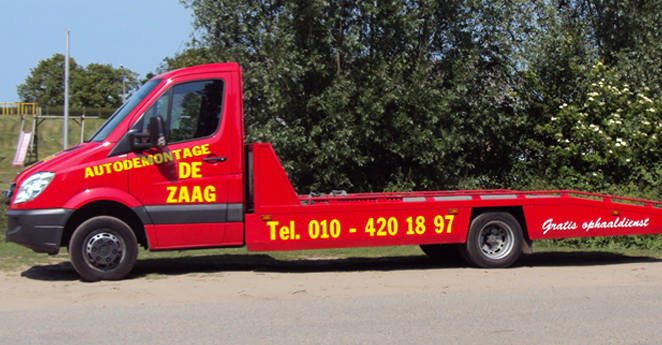 Not sure what to do with your scrap car in Rotterdam? Explore your options at Autosloperij de Zaag for selling your scrap car. For over 40 years now, we have offered a wide range of car parts and scrap cars of various brands at our warehouse. Thanks to a continuous supply of incoming cars, our assortment is updated every day. As a result, you will find exactly what you are looking for almost every time!
What to do with a scrap car in the greater Rotterdam area?
If you have a car that is truly done for, it is best to avoid unnecessary costs and headaches by selling it. Autosloperij De Zaag is happy to buy your scrap car from Rotterdam to reuse its parts or potentially sell it as a 2e hand car. We will even pick up cars with an expired MOT certificate. The procedure is very simple:
Uw Sign up your car online;
We will contact you about the price;
If you agree, we will make an appointment to pick up the car;
When we do, you receive your compensation including a certificate of clearance.
Our warehouse
But what will we be doing with your scrap car at our demolition facility near Rotterdam? Our mechanics will professionally disassemble your car and all usable parts will be stored at our warehouse. They can be sold at a competitive price to DIY enthusiasts or car traders. Are you looking for parts or do you have any questions? Please do contact with us!