Call directly: 010 - 4201897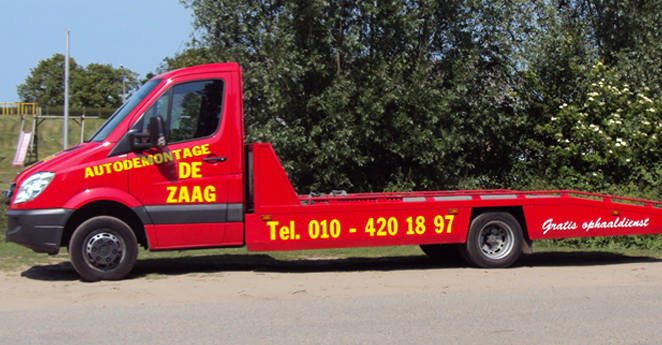 If you are looking for a scrap car to tinker on in the Krimpen aan den IJssel area, Autosloperij de Zaag is just the place for you! Our scrapyard features over 500 different types of scrap cars, ready to help DIY enthusiasts source parts for their own fixer uppers. In addition to offering a wide range of scrap cars, we also warehouse car parts, will buy your scrap car and have a used car showroom.e hand cars.
Buying a scrap car in Krimpen aan den IJssel
The family business Autobedrijf de Zaag in Krimpen aan den IJssel has been the go-to car company in the region for a wide range of new, used and revised car parts of all major car brands for over 40 years. We purchase scrap cars, disassemble and fix up parts every day, updating our offering for you on a daily basis. Check out our current car parts stock online or visit our warehouse. In addition to selling car parts, we also offer car enthusiasts complete scrap cars at our scrapyard in Krimpen aan den IJssel!
Selling your old car
Do you want to find out how much Autosloperij de Zaag in Krimpen aan den IJssel can offer you for your old scrap car? Visit our garage to discuss the value! For questions and more information, please get in touch via Email or call: 010 – 4201897.