Call directly: 010 - 4201897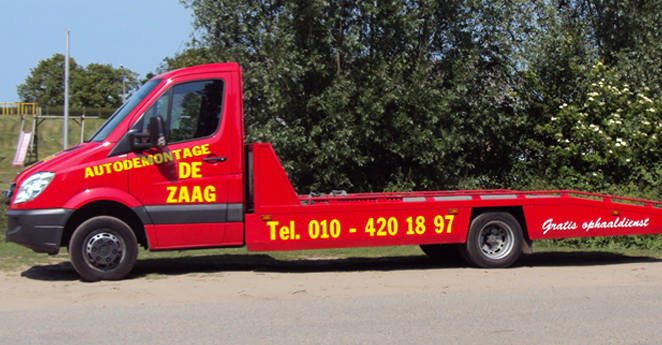 Buying and picking up your salvage car in Ridderkerk is what the specialists at Autosloperij de Zaag are here for! For over XNUMX years, we are the number one car demolition company offering a wide range of scrap cars, car parts and used cars of various brands. We look for new cars to disassemble, recycle and scrap on a daily basis. Have you got a car and do you want to find out if we can reuse it and what we might be willing to pay you for it? Come talk to one of our car specialists!
Selling a salvage car in the Ridderkerk area
When you are about to sell your salvage car in the greater Ridderkerk area, it is recommended to get a quotation from several demolition companies. This way, you are sure to get a fair price for your car, which you can then invest into your next car. At Autosloperij De Zaag we guarantee a fair price. In fact, we tend to offer the highest price in the greater Ridderkerk area. Our minimum offer for your scrap or salvage car is €100 and we will even come and pick it up!
What is the definition of a salvage car?
Almost any salvage car can be sold sold in the Ridderkerk area. Whether it is damaged on the outside only or also worn under the hood, Autosloperij de Zaag will find a way to reuse your car. Got any questions about selling your old car or about our service? Feel free to get in touch with us via email or phone: 010 – 4201897.