Call directly: 010 - 4201897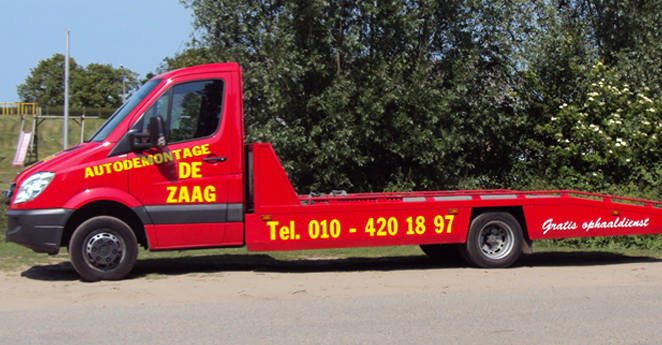 Are you about to sell your salvage car in the Krimpen aan den IJssel area? Check out the high procurement prices at Autosloperij de Zaag and get a fair price for your old car! For over 40 years, Autosloperij de Zaag has been a family business specialised in scrap cars and car parts. We buy cars to disassemble every day, which allows us to offer you a new assortment of used and revised car parts at competitive prices on a daily basis!
Selling your salvage car in the Krimpen aan den IJssel area
Autosloperij de Zaag is always looking for new cars to buy and tinker on, in order to keep our assortment of car parts extensive and up to date. In addition, you will find over 500 different types of cars at our scrapyard, waiting for you to come and source your own parts. Do you own a salvage car? Are you curious to learn how much Autosloperij De Zaag in Krimpen aan den IJssel can provide you? Feel free to request a offered We will determine a tailored price for you depending on the production year, sustained damage, mileage and condition of your car. Our minimum offer for your salvage car is 100 euro!
Autosloperij De Zaag
In addition to buying your salvage car, our car dealership in Krimpen aan den IJssel also offers a warehouse full of car parts for various brands. We keep every part sorted by brand, making it easy to find what you are looking for! The entire stock stock is easy to search online to find relevant parts for your car type. Got any questions? Call us at 010 – 4201897 or send us an email.