Call directly: 010 - 4201897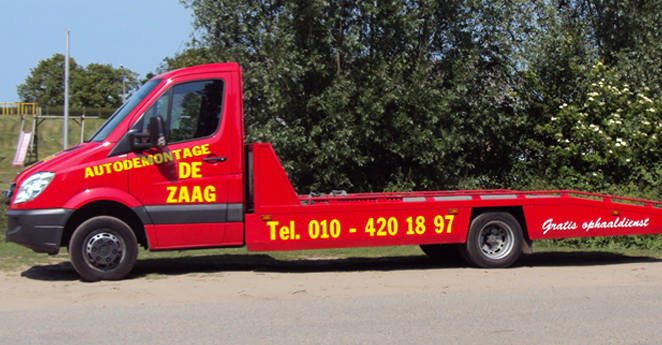 Sell your salvage car in the greater Rotterdam area to Autosloperij de Zaag in Krimpen aan den IJssel. For over 40 years, our family business has been selling cars, disassembling and selling separate parts. This gave us a huge amount of experience and knowledge of the car industry. We will always know exactly what your old car is worth and are happy to take it off your hands for recycling. Explore the options online or come by our garage!
Salvage car procurement Rotterdam
Autosloperij De Zaag is guaranteed to offer the highest price for your salvage car in the Rotterdam area! Based on the brand, condition, type and mileage, we will determine the value of your salvage car. Attention, our prices start at €100, so a fair price is guaranteed even for scrap cars with damage both on the inside and out. Do you want to get rid of your car? Sign up your car via our procurement form!
Car parts sales
Once we have picked up your salvage car in Rotterdam, our car mechanics will get to work to professionally disassemble your car. Usable parts are fixed up and sold while cars in a particularly good condition may be fixed up and sold as a e hand model. Even if you are looking for special car parts or a cheap one 2e hand model If you are looking for specific car parts or a cheap used car, Autosloperij de Zaag is just the place for you! Got any questions? Feel free to contact with us.