Call directly: 010 - 4201897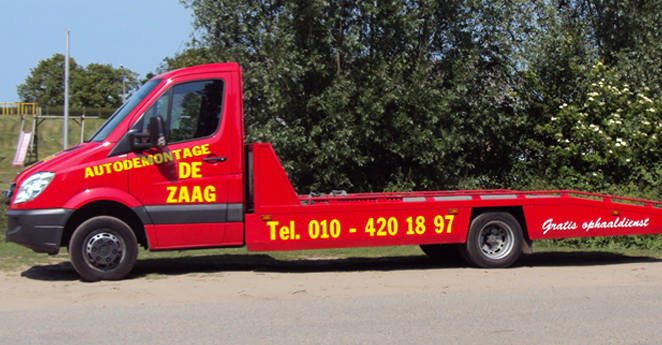 Buy your salvage car in the greater Ridderkerk area at Autosloperij de Zaag! For many years, we have been offering a wide range of car parts, scrap cars and salvage cars of various brands and types. Every day we head out to buy more cars, allowing us to offer you an up-to-date warehouse with new parts every day as well as a new supply of second-hand cars. Whether you are looking for a certain part, like to work on scrap cars yourself or need a high-quality second-hand car, Autosloperij de Zaag is there for you!
Have your salvage car picked up in Ridderkerk
In order to keep our offering as extensive and current as possible, our pick-up vehicles drive around the Netherlands every day to purchase old, scrap and salvage cars. Do you own a salvage car in the greater Ridderkerk area that you don't know what to do with? Feel free to ask the appraisers of Autosloperij De Zaag to draft you a quotation for your salvage car and find out how much your car is worth!
Our workshops
Once your salvage car is picked up from Ridderkerk, our mechanics will professionally disassemble it. Usable parts are recycled as quickly as possible or fixed up for a second life. Check out our entire parts assortment online or drop by at our warehouse to find the right parts for your car!