Call directly: 010 - 4201897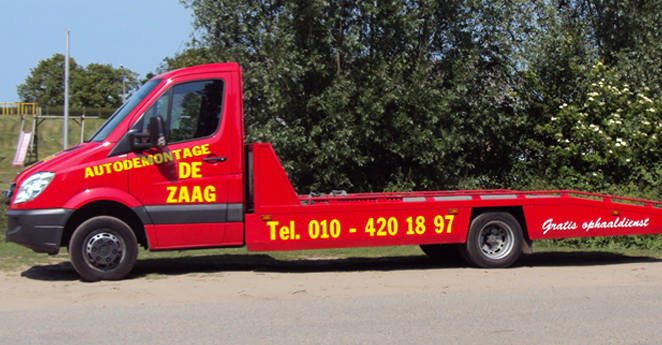 Autosloperij de Zaag is your partner in Zuid-Holland for a wide range of car parts for various brands! Every day, we look for old cars to disassemble or fix up if possible. All functioning parts are reused. This saves material costs and allows you to purchase the right car parts at a competitive price. And DIY enthusiasts are welcome to come tinker with one of our scrap cars. Do you want to see our extensive range of scrap cars and parts? Check out our current stock online!
Autosloperij De Zaag in Zuid-Holland
For over 40 years, our car dealership has been there for all your scrap car and second-hand car needs. Our professional car mechanics disassemble every vehicle part by part, making sure that the quality of the usable materials is excellent. The warehouse of Autosloperij de Zaag in Zuid-Holland features a wide range of car parts such as glass, rubber, oil, screws, bolts, nuts and engines. Drop by and find the parts you need based on the brand of your car!
Check out our assortment online!
If a physical visit to our car demolition company in Zuid-Holland is inconvenient for you, check out our entire parts assortment All parts are in stock and delivered to your home. Got any questions about the assortment or pricing? Drop us an Email or call us at: +010(420)18 - 97